Transforming the Freight Industry
to create efficiencies for all parties

Walter Ormsby and Andrew Bishop founded Findatruckload in 2009 after recognising the inefficiences of the transport industry due to the empty movements of trucks and containers throughout New Zealand.
Based on the firm belief that minimising the number of trucks running empty would create efficiencies for all parties within the freight and transport industries, their aim was to also reduce carbon emissions. They believed that technology was the key to providing transport solutions through the establishment of a completely independent online marketplace, supported by a dedicated team.
Our business model is 100% sustainable through the matching of freight with empty truck and container capacity. This matching process provides clients with choice, reliability, and solutions to their transportation problems.
Findatruckload is a true 4PL supply chain integrator offering a variety of transport options to move; machinery, freight, bulk, containers, and vehicles anywhere in New Zealand using road, rail, and coastal shipping solutions. Over 1600 transport companies and over 1500 transport users are registerd on our website which has led to over 90,000 loads being moved to date.
WHY WE EXIST
and what we stand for
Our Values

F
- Family

- T

- Trust

- L

- Lifestyle

MARKETPLACE
Creates Competitiveness

EFFICIENCY
We save you time

REDUCE EMISSIONS
We help to reduce carbon emissions

INDEPENDENCE
Enables transport collaboration

TECHNOLOGY
The key to your productivity

SOLUTIONS
Our dedicated team to provide solutions to your transport problems
Our Journey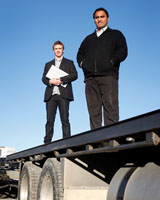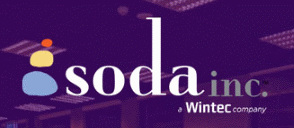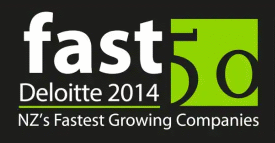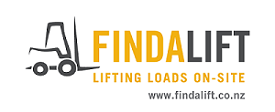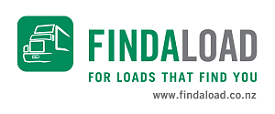 Our Journey


Finda
truck

load

Findatruckload is a 4PL supply chain integrator connecting freight payers with transport companies. Findatruckload offers a multi modal freight management solution across New Zealand.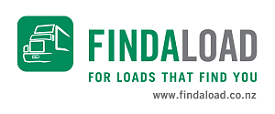 Findaload
Findaload is a mobile app that helps truck drivers work smarter and faster by matching loads to their empty trucks. The app handles; load details, contact information, GPS tracking, photo proof of deliveries and payments. Findaload cuts down drivers admin time spent; phoning around to find loads, scanning PODs, and emailing invoices, allowing more time for driving.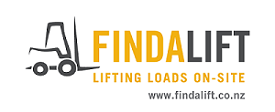 Findalift
Findalift 4wd mobile wheel loader vehicles and operator services skilled licensed and trained operator and a wheeled loader with the necessary attachments that are towed on a trailer. The service is designed for lifting and moving heavy products onsite or on and off trucks and in and out of containers.
Value Added Services

Marketplace & network
New Zealand owned online freight market place. Largest carrier network in New Zealand. Warehousing, Road, Rail, and Coastal shipping solutions.
Technology
Web portal for booking, tracking, and viewing proof of deliveries
Integrated Freight Management System
Health and safety compliance mechanism to manage sub-contractors
Automated email confirmations, updates, and consignment notes
Findaload mobile app to connect with owner drivers
Carrier Health & Safety
500 health and safety inducted carriers
$5,000,000 of public liability insurance
Three star or higher NZTA operator rating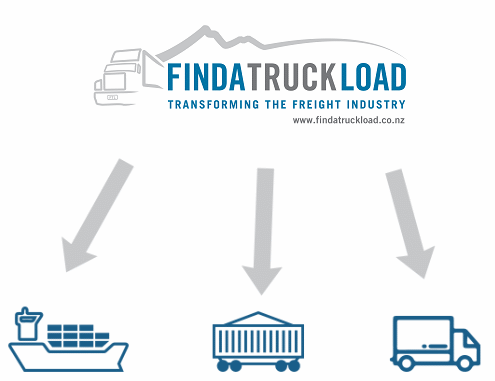 What we do

4PL - Multi-modal supply chain:
ROAD, RAIL, COASTAL
Focus on half and full truck and container loads
Door to door services
Nationwide
Container Fleet
Findatruckload owns 87 x 20ft containers
21 x 20ft open top containers
24 x 20ft high cube containers
16 x 20ft high cube grain containers
26 x 20ft general purpose containers
Warehousing and distribution
Storage for ambient, frozen, and dangerous goods
Container devanning and loading
ATF and MAF custom bonded options
Freight types we handle
General freight
Loose bulk tipping (Grain, Fertilizer, Aggregate, Stock Feed)
Container cartage
Livestock
Furniture
Heavy haulage
Machinery
Vehicles
Dangerous goods
Refrigerated cargo - chilled and frozen
Road Services
Half and full truck loads
Direct delivery model from door to door
Line-haul, inter-city, and local metro transport
Over-dimensional loads and pilot services
Common truck configurations
B-trains
Truck and Trailers
Semi trailers
Truck types available by request
Flat deck
Curtain Side
Refrigerated hardsiders
Curtain side chip liners
Bath tub tippers
Drop side tippers
Bi-fold tippers
Vehicle carrier
Furniture hard siders
Bulk liquid tankers
Low Loader
Logging trucks
Skeleton trailers
Container swing lift
Extra features which can be requested
Refrigerated units or generator sets for reefer containers
Front mounted Hiab
Rear mounted Hiab
Ramps
Winch
Tail lift
Bolsters
Twist locks
HPMV
Low deck height
Trombone trailer
---
Rail
Door to door service or rail-head to rail-head only
Daily services available
Containers can be supplied for one-off movement or short term hire
20ft, 25ft and 40ft containers available
Flat rack, open top, grain/bulk, and refrigerated containers
Kiwi Rail locations:

Whangarei
Auckland
Hamilton
Tauranga
New Plymouth
Napier
Palmerston North
Wellington
Blenheim
Christchurch
Ashburton
Greymouth
Timaru
Oamaru
Dunedin
Invercargill
---
Coastal Shipping
Door to door or port to port services
Container, breakbulk, and roll-on roll-off options
Containers can be supplied for one-off movement or short term hire
20ft and 40ft container shipping between all New Zealand ports
Flat rack, open top, grain/bulk, and refrigerated containers
Port locations:
Marsden Point
Port of Auckland
Port of Tauranga
Port of Napier
Port of New Plymouth
Port of Wellington
Port of Nelson
Port of Lyttelton
Port of Timaru
Port of Otago
Port of Bluff